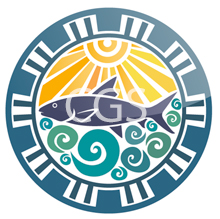 Tackle
Bonefish
Fast Action 9ft 7wt
Large Arbor Reel
200yrds gel-spun backing
WF7F SWT Fly Line
GR Bonefish Leader
Permit
Fast Action 9ft 9wt
Large Arbor Reel
200yrds gel-spun backing
WF9F SWT Fly Line
GR Permit Leader
Tarpon
Fast Action 9ft 9wt
Large Arbor Reel
200yrds gel-spun backing
WF9F SWT Fly Line
GR Tarpon Leader
Snook
Fast Action 9ft 9wt
Large Arbor Reel
200yrds gel-spun backing
WF9F SWT Fly Line
GR Snook Leader
Critters
Fast Action 9ft 9wt
Large Arbor Reel
200yrds gel-spun backing
WF9F SWT Fly Line
GR Critter Leader
Wire Bite Tippet
Punta Allen Fly Fishing
Ascension Bay's Fisherman Lodge is consistently rated as one of the finest and one of the few destinations in the world for sight casting to the Super Grand Slam species of permit, bonefish, tarpon, and snook. Located in Punta Allen, Mexico, we provide fly anglers incredible Ascension Bay fly fishing adventures in the Sian Ka'an Biosphere, including Ascension Bay and Espirito Santos.
With the creation of the Sian Ka'an Biosphere which encompasses Ascension Bay, Punta Allen, Mexico and the surrounding lagoons came a netting ban. Ascension Bay is now one of the few places in the world that can claim that the fishing is getting better every year.
The great thing about Ascension Bay, as it relates to fishing, is that you will seldom have a missed day of fishing due to the weather. You can always find a leeward flat or mangrove creek in Ascension Bay that is out of the wind and teeming with bonefish, permit, tarpon, and snook.
With hundreds of square miles of flats and little fishing pressure, Ascension Bay has become the finest destination in the world for permit fishing. In the back of the Bay schools of 30 to 50 permit are the norm with the school fish averaging 8 - 12 pounds. On the Bay front flats,  solo permit of 20 - 35 pounds prowl the pristine turtle grass flats.
Huge schools of bonefish call Ascension Bay home and are getting bigger by the year. Bonefish that averaged a few pounds in years past are now averaging 4 to 5 pounds, with specimens to 11 pounds. The bonefish see little pressure and are neither leader shy or finicky eaters. If you concentrate solely on bonefish, you will have no problem landing 15 to 20 per day.
The mangrove creeks and lagoons that ring Ascension Bay are home to a healthy year-round population of resident tarpon to 30 pounds and snook to 30 pounds. During the late Spring and Summer months of May, June, July, and August, huge migrating tarpon pass the front Bay flats.
Our guides know the area intimately and have been guiding anglers for over twenty years. They are polite, friendly and speak excellent English. We fish with two guides in every boat. This means that each angler will have individual attention from an accomplished guide in how to effectively fish the Bay. Many anglers like to wade for bonefish and permit with one guide while the other angler and guide target tarpon and snook from the boat.
Other species targeted are Cuberra Snapper, Barracuda, Shark, Jacks, tailing Trigger Fish.
The fall and winter fishing is the best I have ever encountered. We are far enough south that the winter cold fronts which ruin the fishing in the Bahamas and the Florida Keys, do not effect us.
I have guided and fished the world over. Ascension Bay is the place to be for anglers wanting incredible year round fly fishing and diversity of species.